Mommy and Baby decided to prepare a yummy dinner the other night.  Of course, no dinner is complete without a bit of dessert.  Here's where baby comes in…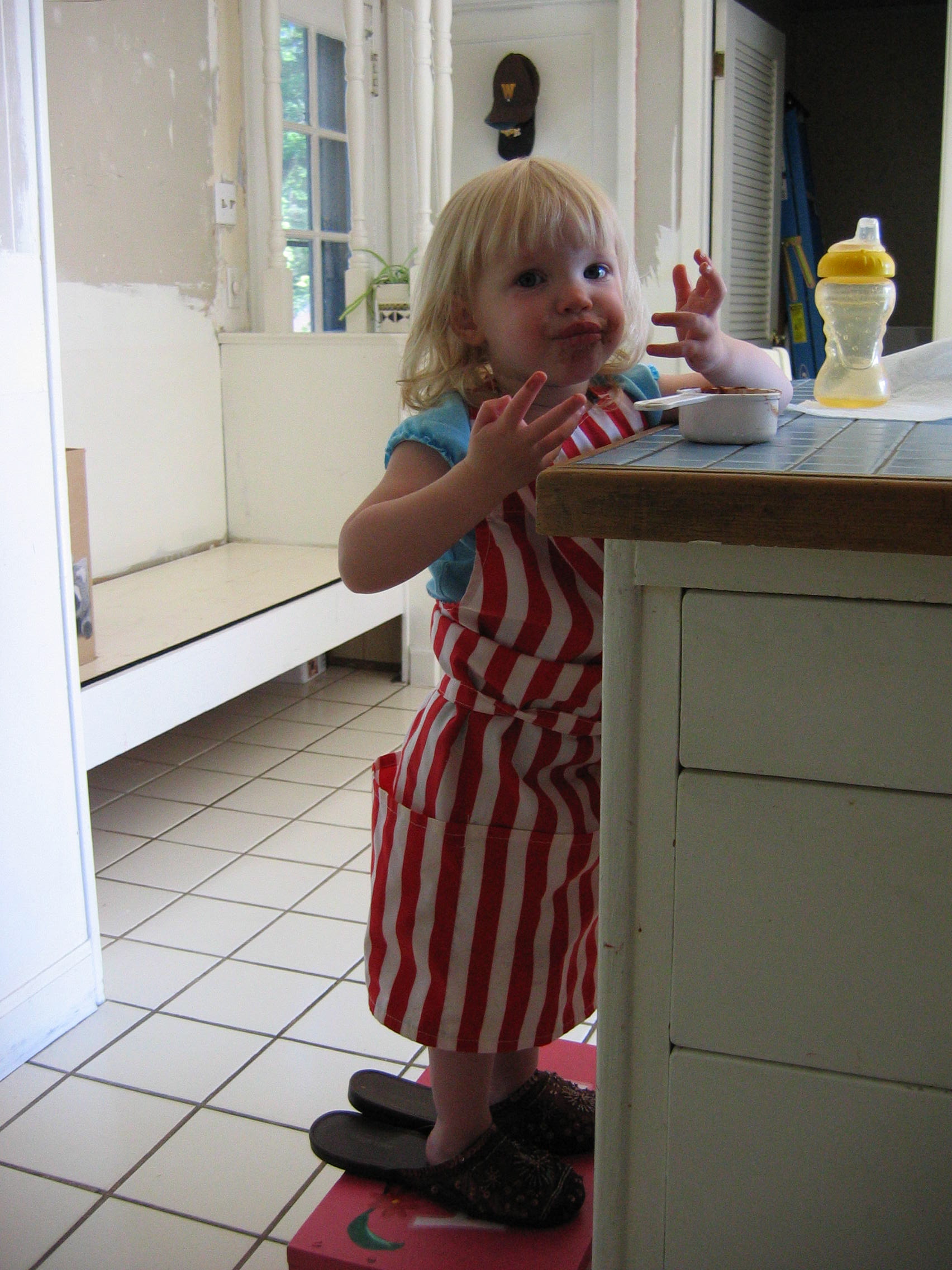 First, you must prepare.  Apron? check. Stool to stand on? check.  Mommy's shoes? check. Juice? check.
Next, you must make sure you have all the ingredients.  Milk and pudding mix.  Got it.  Stir it all together with a nice big wooden spoon.  (Mommy was busy panicking-glass bowl and all, so sorry no pictures of this one.)
After stirring for what seems an eternity in Toddler Time, you get to check the results.   This may take a few minutes…
I think you missed some…

I'm not quite done yet, Mommy.
MmmmMMMMmmmmmmm.
And that is how you make chocolate pudding.