This is what we did this morning while Mommy folded laundry.
Those are my slipper socks. Daddy calls the red ones my Elmo socks. They make my feet look like a little red monster puppet I guess.
However, Miss R has confiscated them and redesigned them for her own purposes.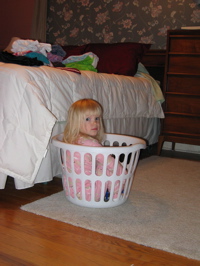 Of course, they could probably use some rubber soles on them to prevent sliding.