I can't believe it! I actually managed to go an entire month without failing once!
It's astonishing. It's stupendous! It's miraculous!
It's exhausting.
I'm tired. I think I'll lie down and take a little nap now.
But don't worry, I will probably keep up with the posts more often than in the past, so you should stop by now and then still, even though November is officially over.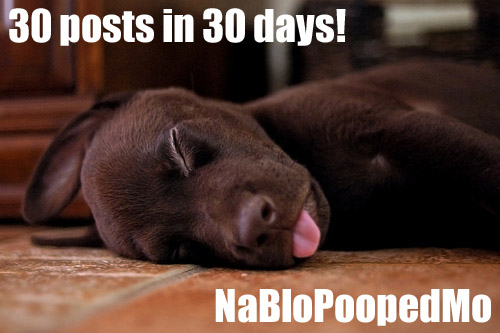 photo courtesy of Subversive Cross Stitch