We had so much fun over the holiday weekend.
Here's some pictures.
Here's Gramma and Grampa. They're off for adventure on the open road pretty soon. I envy them the warm weather.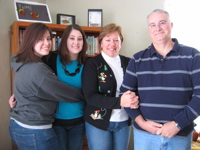 And here are the cousins and aunt and uncle. Congrats Andrea and Natalie on the wedding plans!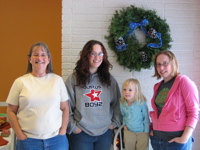 And here are the girls. 3 generations right there. GG, Stephanie, Miss R, and Mommy.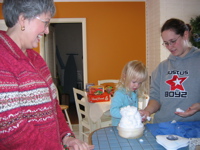 Gramma went outside and got us something exciting to play with. Can you tell what it is?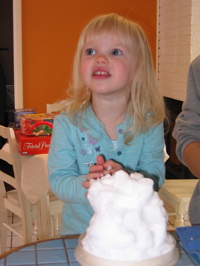 Yup, it's snow. We had about 3 inches of the fluffy stuff Thanksgiving afternoon.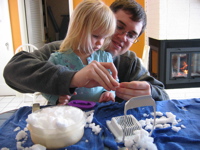 Daddy got into the action too.
Happy Holidays!