You just got to love the Binder Park Zoo. Not only is it a zoo and you get to see all the monkeys you can handle, but you can also feed the giraffes.
Yes, you heard me, feed the giraffes.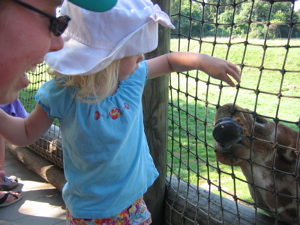 Just look at that tongue!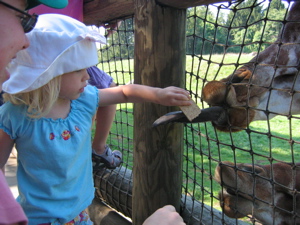 That's a giraffe cracker, specially made for giraffes.  So please don't feed them regular grahams.  Even if you have one with you.  Please.
How can you resist that face?
Thanks to Elijah for bringing his parents along to keep us all company.  We had a great time at the zoo!