How to make Sugar Cookies with Daddy.
First, you add the butter.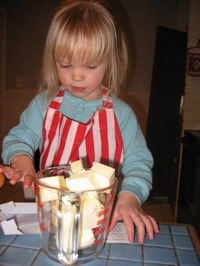 That's a lot of butter.
Then, you mix the rest of the ingredients to make cookie dough.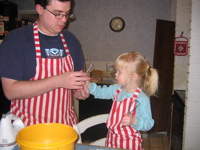 The best way to do this is with a mixer.
Then you check to make sure everything tastes good.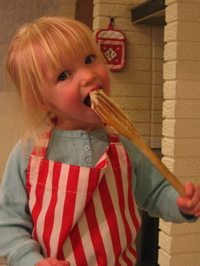 And one more time, just to make sure.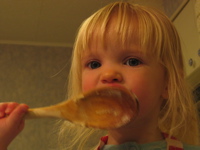 Yumm.
Join us tomorrow night when we roll these out and cook them up (if there's any batter left that is)